Value Addition
We build branding and logo strategies to create high value addition for your brand. Through modern innovation and exceptional design skills, our designers craft logo designs that connect with your brand and audience.
Customized Graphics
We believe that every brand is different and beautiful, and so should the logo designs portray the same reflection. At DMS, we create bespoke logo graphics based on your ideas and business model.
Identity Augmentation
Our designers at DMS create custom logo designs through innovative brand design and an artistic acumen that portrays an extension of your identity and engages with the target audience.
Ultimate Artistry
A logo is a piece of art and it needs to create feelings of trust, reliability, and calm. Through the right combination of communication and color, we create magnificent pieces of art that influence your brand to connect better.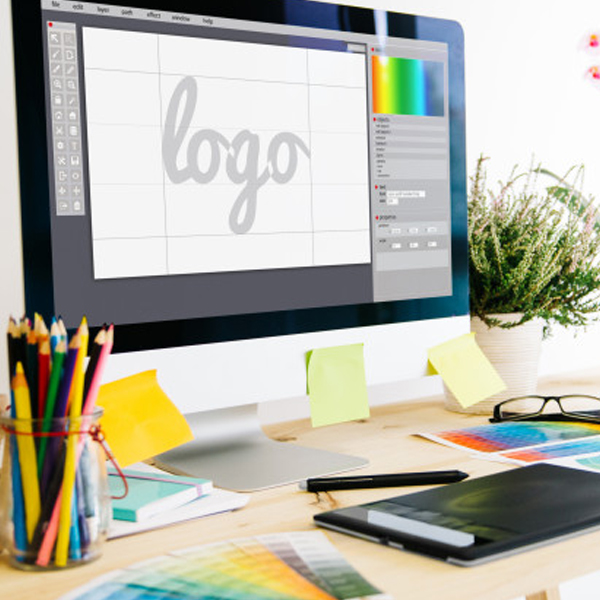 A Premium Quality Logo Design Agency That Makes You
Stand Out At A Fraction Of The Cost.
If you're looking for a logo design firm for your brand, then you've landed on the right page. Here at Digital Marketing StudioGenix, we practice and infuse passion into our designs to create high-impact corporate identities through branding and logo design. A logo is a mirror image for your brand or business, and we make sure it sets the perfect look and feel for it. Our diverse clientele includes startups and seasoned companies wherein we drive bespoke and affordable solutions for the best branding experience
Make Your Life And Business Easier With Professional Logo Services That Love And Breathe Exceptional Design.
Our graphics design agency is built with some of the best graphics hands and brains that deliver absolute finesse and confidence in designing your logo . Digital Marketing StudioGenix is a customized design boutique located at the heart of India. We take immense pride in delivering high-quality bespoke designs at affordable pricing that helps grow your business more closely.
You'll Find Passion In All Our Work.
Just Because We Breathe N' Love Design!
If You've Got An Idea, We've Got Just The Right Logo For YOU !!
Digital Marketing StudioGenix is a logo design agency that focuses on creating stunning first impressions for brands to distinguish themselves from their competition. With a seasoned team of logo designers and creative thinkers, we build your logo from the ground up.
Looking For SEO Company That Accommodate Your Needs And Generate Profitable Traffic?
Great work for website design, logo design, and overall branding of my business. Thanks for all your help and good communication Highly recommended.
Today I have got clarity on what can be done and what should be done on Social Media and How Social Media Will Help To Grow Your Business. This would happen due to the attention and quality service provided by the Digital Marketing StudioGenix.
Contact Us
Let's Start
Conversation
Get in touch and let us know how we can help. Fill out the form and we'll be in touch as soon as possible.
Blog
Read Our
Latest News