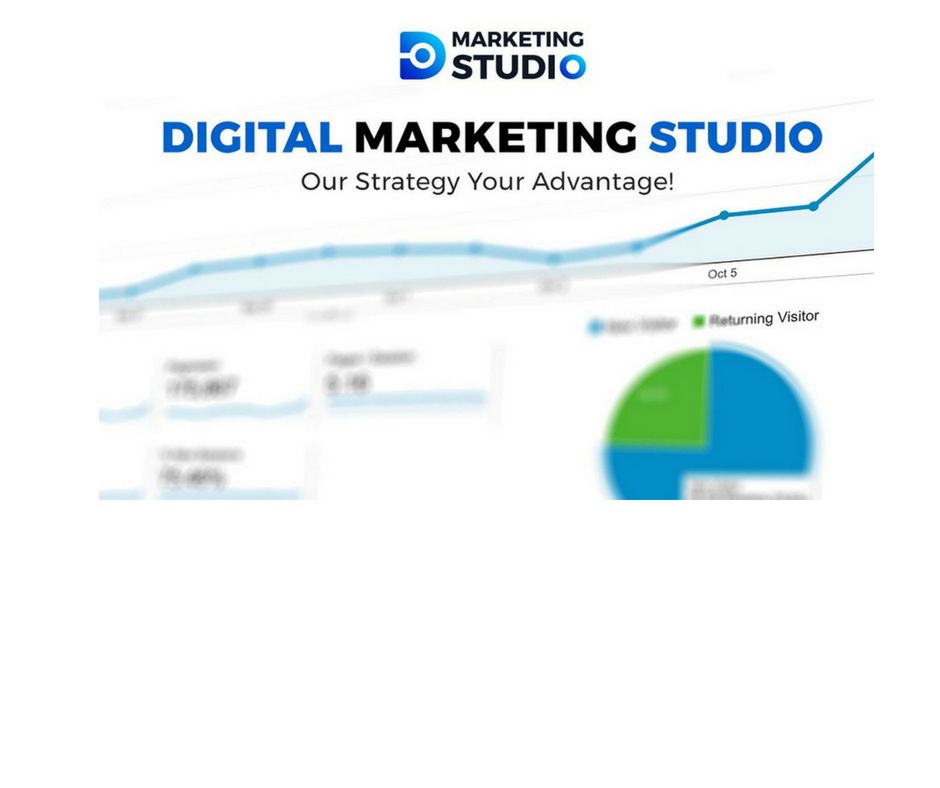 Digital Marketing Studio – Best institute to learn Digital Marketing
Nowadays we all believe in reviews. If you are planning to watch a movie, you check the reviews and ratings before watching it. Even if we are planning to go to a restaurant, you do check reviews before trying it. The same thing also applies when you think of taking admission for a particular course. If you are considering to get admission for digital marketing course in Nashik, then you should think nothing but Digital Marketing Studio.
So now that you have decided considering Digital Marketing Studio to learn about digital marketing, you must know why you should consider taking admission here.
Digital Marketing Studio
The Digital Marketing Studio is in the effort of creating Digital Marketing and Web Designing experts. Digital Marketing Studio provides the right knowledge to create Digital Marketing and Web Designing experts who are industry ready. Digital Marketing Studio is one the digital marketing institute in Nashik that offers a wide range of courses through which you will learn digital marketing, graphic designing, web designing and web development.
The famous Bob Proctor said:
"A mentor is someone who sees more talent and ability within you, than you see in yourself, and helps bring it out of you."
Well, of course, a mentor is someone who plays a vital role in the evolution of the students. Therefore, if you get a mentor who has the willingness to share skills, knowledge, and expertise, then you are in great hands. Pushkaraj Salunke is the founder and Mentor at Digital Marketing Studio. Pushkaraj Salunke is a Certified Digital Marketing Expert in digital marketing, Online marketing, Google ADS, SMM, Advance SEO.
He has worked as the digital marketing executive and digital marketing team leader and has more than 5 years of experience in digital marketing. He believes in practical experience more important than theoretical knowledge. So every student here at Digital Marketing Studio becomes industry ready.
What Digital Marketing Studio Offers! Choose you Interest
1. Digital Marketing
The Digital Marketing course offers you to learn Digital Marketing and implement Digital Marketing techniques for a brand which will help you generate better leads and which will result in higher rates of customer conversion as compared to traditional marketing techniques.
The course which Digital Marketing Studio has designed for you will help you develop expertise in various disciplines of Digital Marketing – SEO, SEM, Social Media, Email Marketing, Inbound Marketing & Web Analytics. Digital Marketing studio gives you opportunities to work and learn on live projects and will help you with placements to get your career started in Digital Marketing arena.
1. Search Engine Optimization (SEO):
Learn how to get a website listed in top Search Engine results and improving their web page ranking using SEO techniques. We offer best SEO training.
2. Search Engine Marketing (SEM):
Learn how to effectively run ads on Search Engines and utilizing paid ad campaigns based on keywords to connect to users actively searching for your offer.
3. Social Media Marketing (SMM):
Learn Social Media Marketing techniques through our Social Media Marketing courses which is gaining much popularity with social media sites.
4. Web Analytics:
Learn web analytics and understand how to make business decisions from using the data on the website to determine the success or failure of the goals and to plan drive strategy and improve the user's experience.
5. Email Marketing:
Learn how to build your users lists and engage your customers your brand by sending newsletters, email campaigns to keep them updated about your products and services.
6. Inbound Marketing:
Learn how to attract & convert customers by earning their trust through various techniques such as content marketing.
2. Web Designing
Learn one of the hottest web technologies which are gaining acceptance widely across mobile and web. In this course, you will work on actual examples and go through important concepts required for through knowledge coupled with hands-on practice on live projects.
The Digital Marketing Studio's Web Design Course will guide you step by step through learning to build a website from start to finish. The faculty will guide you from the very beginning with the basics of web designing. They also teach you to style the content on the web, followed with we will teach to build creative layouts that are device and platform friendly. By the end of our web designing course, you will be a proficient web designer with ready to create your mark in web designing industry.
1. Photoshop:
Learn Adobe Photoshop which is essential software for graphic designing. Also, learn and its functions including photo editing, website design, and the creation of elements for any project.
2. HTML 5:
Learn HTML 5 which is one of the hottest web technologies which are gaining acceptance widely across mobile and web.
3. CSS 3:
Learn CSS 3 and make your websites more creative. Be an expert by learning animations, selectors, box model and many more features of CSS 3. Get enrolled in our web designing course.
4. Responsive:
Learn 'Responsive' and under why Responsive Web Design, why it is a Must for Modern Websites.
5. Bootstrap:
Learn Bootstrap which is the most popular HTML, CSS, and JavaScript framework for developing responsive, mobile-first websites.
6. JavaScript/JQuery:
Learn JavaScript and JQuery which is the most popular and widely used JavaScript library in the world and build interactive websites.
7. SASS:
Learn SASS which is an extension of CSS and which is popular as it helps to keep everything very organized and allows you to create style sheets faster.
8. Git:
Learn Git to simplify the process of working with other people and make it easy to work on projects. Master the skill of collaborating with multiple people to work on the same file at the same time.
9. WordPress:
Learn WordPress, which is the most popular and versatile open source Content Management System (CMS), used by approximately 75 million websites.
10. Design Concepts & Creative Materials:
Give wings to your creativity! We will you put your imagination, your invention on web only at the Digital Marketing Studio.
3. Web Development
It is never late to learn something new. Learn the fundamentals of Web Development using PHP, MySQL. Also, learn CodeIgniter which is the most powerful PHP framework to create an attractive and creative website.
Placements
Digital Marketing Studio offers digital marketing course with placements in Nashik. Companies choose to hire candidates from Digital Marketing Studio because of the specially designed syllabus and the practical knowledge which the students get while working on live projects during this digital marketing training.
If you are looking for a course in Digital Marketing with 100% placement assistance, then Digital Marketing Studio is the right place.
Keywords: Digital marketing certification course, Digital Marketing Studio, digital marketing training, learn digital marketing
All Comments