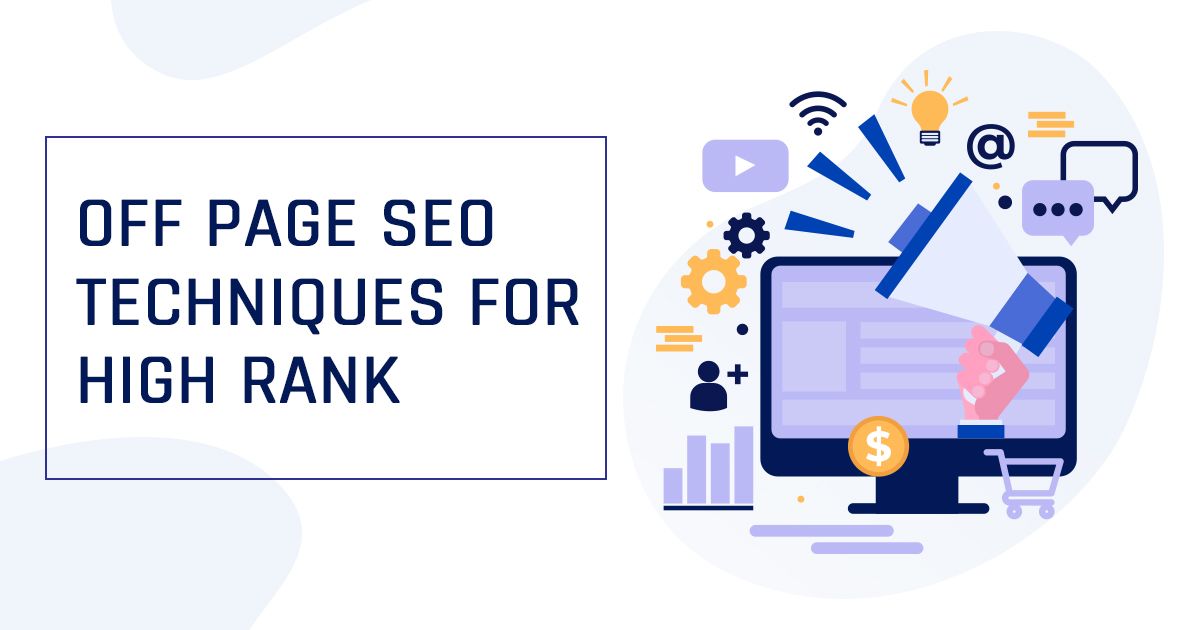 Completed on-Page SEO but still not Ranking high find the best Off Page SEO Techniques for high rank
Google or any search engine will only give you ranking on the only thing that is "Quality" without "Quality" you will not get high ranks. You have performed all the techniques and tasks through which Search engine gets navigation about your Quality work. There are two techniques On-Page techniques which often done on the web-Page only on a page won't help you in ranking Higher. There is another technique that is Off-page SEO Techniques which you have to follow when on-page is done. Off-page SEO techniques are also necessary for your business to rank higher.
These are the Off Page SEO Techniques which you need to Follow: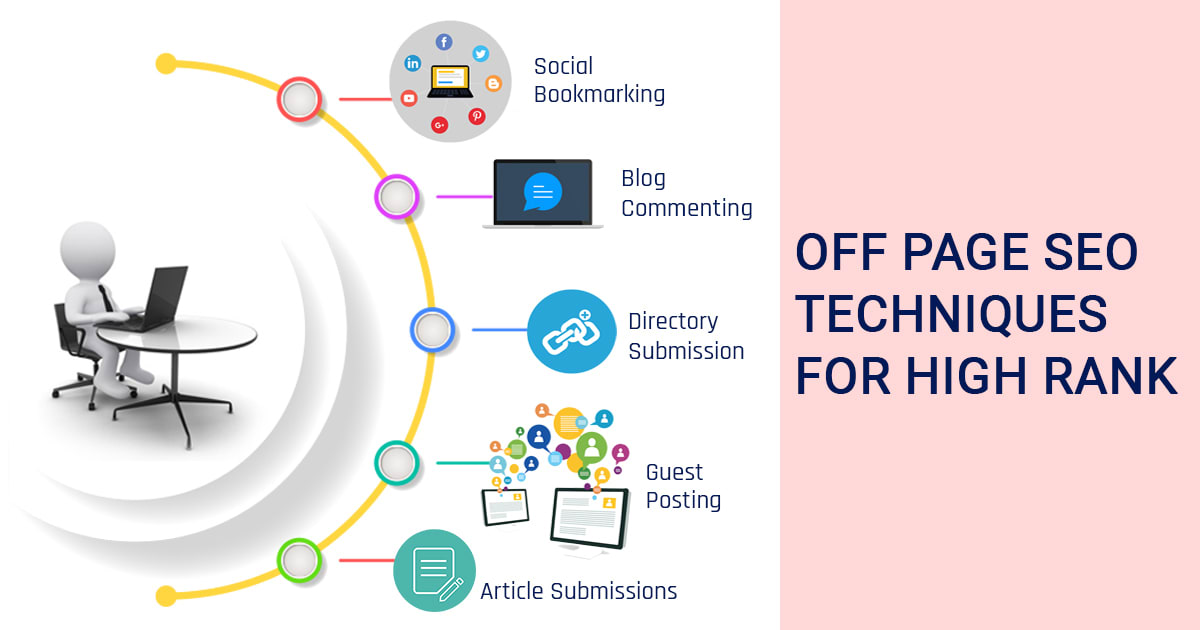 1) Guest Posting:-
For quality backlinks you need to find quality sites and which are trusted by a search engine. Find the trusted blogging sites and put your quality content on their blogging site and provide an external backlink towards your website. You will get a ranking based on the quality of that blog. So find your site on which your content will get better ranking.
2) Social Bookmarking:-
Social Bookmarking is a concept that is free. You can implement it for your website and acquire better ranking in search engine. You need to publish your quality content on different social bookmarking sites. Your content must be Unique. The URL of your content must be published in the bookmarking sites which help you gain high ranking and must use off page SEO Techniques for your quality content.
3) Article submissions:-
Another important off-page SEO techniques are article submission. You just need your website content for which you want high ranking just take that content and post the content in any article submission portal. Provide outbound link towards your website within a certain time period you will get the ranking which you desire.
4) Directory Submissions:-
Directory submission is another off-page SEO technique where you need to submit your whole website to web directories on the web. These directories will provide you with a backlink towards your website. You need to submit your name, website URL, description on these directories.
5) Business Listing Sites:
If you are a website owner and you are also taken the business over it this off page SEO techniques will help you. By giving your business name on these listing sites and you are found on the search engine. You need to provide details related to your business such business name, website, pin code such kind of basic details.
6) Blog Commenting:
Providing your external link from some other blog is another way where you get the backlink from the outbound for your website. You just need to find your business-related blog just comment on the blog and provide your link from that blog to your own website. This helps to find your business on the high rank by a search engine.
7) Media Submissions:
Media submission is done the media submission website where you have to create media files about your website or business. You need to provide media files like pdf, ppt, video, infographics you need to submit these things. You will get the backlinks from these media submission techniques.
8) Forum submissions:-
Forum submission means you have to forums or question answering sites where your business related audience is active and provide your set of objective amongst them and keep your customers active with your business-related ideas. You will find your better audiences and get engaged with your own business.
Find you're at high rank by following these off page SEO techniques and you will get your relevant audience and customers for your business. Engage more relevant customers with these small off page SEO techniques and see the difference for your business and see your conversion rate after following this technique.
Keywords: Off-Page Optimization, Off-Page Optimization Techniques, Off-Page Optimization SEO
All Comments
---
All Comments
---