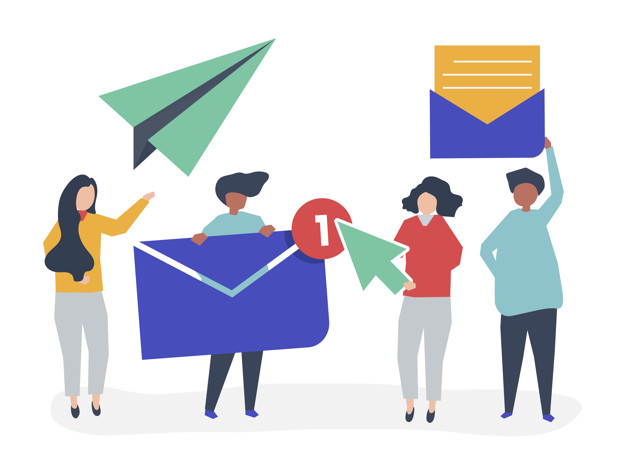 10 Best Email Marketing Tools for 2018
Even though social media is the ruling king of the Digital World, but Email Marketing is that hand of the king who actually is the most influential player. The marketers of today's generation think that email is not cool, but email marketing has proved itself as the most influential method of marketing and communication. If you are using it the right way, Email Marketing will prove to be a boon for you. It can engage and attract the exact audience you are trying to reach. It is the best way to grow your business and money. There are Best Email Marketing Tools which will help you grow your business.
Do you have a question in your mind about which Email Marketing Tool is best for your business? Don't worry. We have sorted these 10 following tools to help you find one for yourself.
First of all, it is quite essential to know how many contacts you currently have in your mail list?
Also, it is important to understand what your marketing scope will be and what type of business or organization you hold. Before you decide to dive into the vast sea of best email marketing tools, figuring out your scope is quite essential. After you understand your scope, it is also important to choose the right tool from so many Best Email Marketing Tools.
Here Is a List of Some Best Email Marketing Tools
1. Zoho
Basically, the Campaigns that Zoho runs is divided into three sections:
Basic Details – where you select the campaign's name and email specifications.
Content
Audience or the Mailing list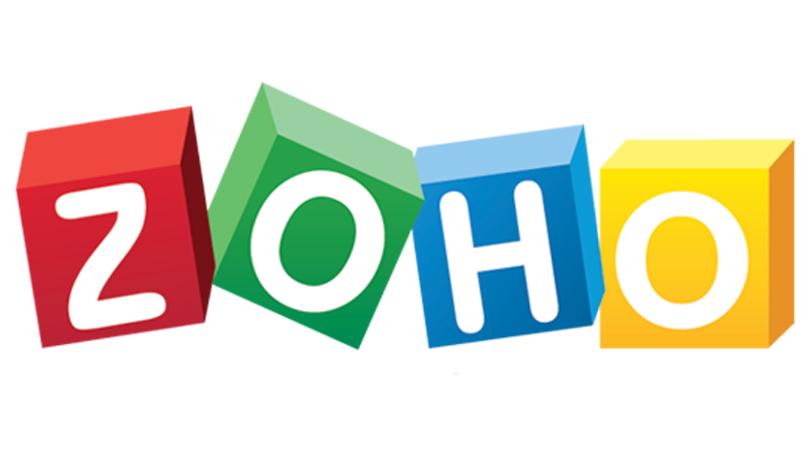 Once you complete all the details of the recipients and other campaign-specific information, your work is done. An incredibly useful WYSIWYG (what you see is what you get) editor used for HTML content is available at your service in the content section. You can add images, format text, copy/paste text, drag, and drop items, etc. You have the full authority to set any particular layout as a default layout for your future campaigns. Just Save it to the library, and your part is done. You can take full advantage of user-defined tags by creating user-defined fields. Also, you create a new field, you can create more powerful custom tags. The kind of custom fields and tags you create is dictated by the kind of products and services you are offering.
Cost: The free test plan opens 2,000 subscribers/12,000 emails a month. Pricing starts at $5/month onwards.
2. MailChimp
MailChimp is one of the best email marketing tools. It lets you send drip emails to follow up the website based activities, activity or inactivity, abandoned carts, etc. one of the major attraction is the MailChimp Groups + OptinMonster to send the drip emails. It is wholly related to the subscription of your recipient's checkbox selection. MailChimp has the clearly laid out dashboard with options for importing mailing lists, creating and sending campaigns and then proceeding to build your audience.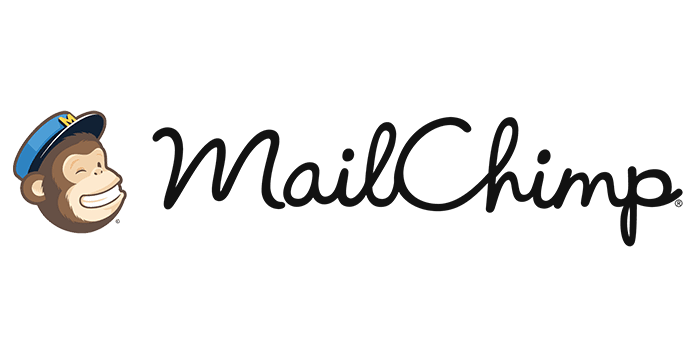 Likewise, you can also send out surveys. This gives an excellent opportunity for subscribers to fill out the surveys. You can create segments, use filters to build sub mailing lists, use previously created segments and many more things. The unique tracking option will help you find out the open rate for your email campaign. This enhanced tracking option is used to link your website through Google Analytics or Salesforce. If you get a paid account, you have multiple other options like "auto-responders." Using these you can automatically trigger specific responses or segment users based on actions they take. After sending out the emails, MailChimp also allows you to integrate your social channels to post regular updates on Facebook and Twitter.
Cost: MailChimp gives a free subscription for 2000 subscribers or 12,000 emails per month. For an unlimited account, the pricing starts from $10.
Litmus is one of the highly versatile and the best email marketing tools by which you can test and track email. It is possible to examine and track your emails in traditional web-clients and also on some popular mobile devices like Android, Apple, and Windows. Primarily used for testing, with this email marketing tool you can make sure that your email is optimized for any given device available. Litmus generates a test email to an address so that you can send it to your ESP.
The ESP tracking report includes a tracking pixel in your email. With this, you will get the subscriber data like how and where the email was opened, how much time did the user spent in reading it, and also if it was organically printed or forwarded.
Cost: Litmus offers you with a free 7-day trial. The premium version can be purchased for $399 a month. $159 for the Plus version. Also, the basic version is available for $79.
One of the best email marketing tools for creating professional-grade marketing campaigns. The contacts segment lets you append custom fields to mail lists allowing you to copy the contacts as well as conduct searches.
GetResponse will let you track the number of subscribers viewing your emails, complain, unsubscribe or click on links. You can also know the number of emails which fail to hit the destination for any reason. Also, you can find out the reason behind the unsubscribers. This information will be displayed to you in clear bar graphs and pie charts. The results of the surveys are also sent to you in the form of a summary.
Cost: They offer various packages depending on the number of subscribers, the primary package starts from $15 per month with 1,000 subscribers.
Aweber is one of the best email marketing platforms for marketers who are looking for an established tool on a budget. AWeber's autoresponder tool is an excellent way to engage your consumers. AWeber gives you the access to over 150 email templates to make the email design process hassle-free. It will help you improve various business purposes by integrating your email marketing account with other online services and accounts. If you use a service like Salesforce, it is possible to you can customize your account to display which customers are subscribed to AWeber emails automatically, and the emails they've gotten from you.
Cost: AWeber offers a monthly plan for $19 and provides 500 subscribers. The unlimited emails with a 30-day money back guarantee if it doesn't work.
The testing feature of Reach Mail lets you compare direct performances on up to five individual email campaigns. It also values for things like subject lines, content, and images to show you which emails will perform best. The Testing feature of Reach Mail's Message enables you to understand performance metrics of individual email campaigns. This feature also includes different subject lines or content in each email. It is important to let you optimize the subject line wording or learn how any given email performs in contradiction to others. Once the 'test campaign' is completed, the system will produce a snapshot report highlighting open and click rates for each campaign. You just need to select the best-performing one and schedule the rest of your emails.
Reach Mail gives you the option to pick from various email templates. You can also get it custom-designed by their designers for you. Advanced tracking allows you to survey who clicked on your links, how many users forwarded your message or who unsubscribed. You can also send follow-up emails to the users who clicked on specific links.
Cost: Reach Mail commences from $10 per month to $70/month.
Campaign Monitor is one of the leading Email Marketing platforms. This Template Builder tool assures you that all emails can be undoubtedly read on a mobile device to restrict the possibility of dropped opportunities because of emails unable to display properly. The interface of Campaign Monitor is one of its key strengths. It is wholly straight-forward and hassle-free. Campaign Monitor creates actual screens of your email design in leading email clients like Gmail, Outlook, Hotmail, Yahoo and many more. This enables you to get your emails displaying correctly in all email clients.
You can also import your own HTML templates by using Campaign Monitor's tags. Also, you have full authority to use its integrated template editor to edit and personalize content. Various formats can be uploaded including Excel, tab delimited and CSV, you can also copy/paste the content directly.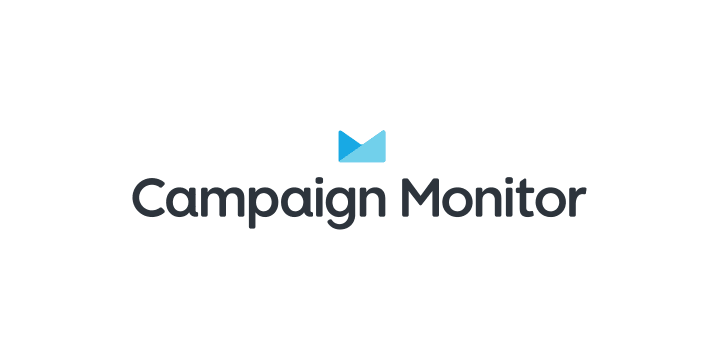 Cost: Campaign Monitor has three packages: The basic plan starts from $9 per month, and the unlimited is for $29/month. The premier plan is for $149/month.
Mad Mimi combines with Google Analytics to provide in-depth statistics and track the campaigns. You can also get the "forward to friend" reports and exports them to Excel. You can view real-time responses on your social networking activity regarding email campaigns. Also, you can create professional-level emails with Mad Mimi's WYSIWYG editor. Mad Mimi comes with the option of 39 social networking buttons like tweet, pin, share, like and quickly customize your emails to add links.
Cost: Mad Mimi costs from Basic version for $10/month for 500 contacts and the pro version costs $42/month for 10,000 contacts. Silver version for $199/month for 50,000 contacts.
9. Cakemail
One of the email marketing platforms is CakeMail. Its split A/B testing is the key feature of CakeMail. This split A/B testing helps to determine the most ideal mail list, to avoid Spamming of emails. Their integration with Google will let you get details on each campaign. Working with CakeMail is quite easy, just give your campaign a name, select your mail list, pick your design of the email template and at last select the time at send.
Clutter-free Email Marketing platform is here. The editor has fully customizable options for default templates to choose from. The editor also lets you add, delete, and rearrange segments of your email like images, text boxes, social media elements, QR codes, and Google Maps. CakeMail's "Campaign Analysis Tools" utilizes Google Analytics to send you the detailed reports on click, open, bounce and unsubscribe rates for your emails.
Cost: The Starter plan allows 500 contacts along with 500 emails for free. The basic version starts from $8/month.
Constant Contact enables you to stay in constant contact with all the people in your mailing list. This WYSIWYG editor lets you scroll down through various design templates or your customized design. A wide assortment of various additional features can be inserted like images, videos, documents, links to surveys, polls, etc.
Cost: They offer two plans: Email plan starts at $20/month and the Email Plus plan starts at $45/month.
To Summarize
On the whole, it is quite evident that there is no such thing like "ideal tool" which fits all kinds of services. As we mentioned earlier, the right tool for your business will always depend on your scope and needs of the company. We hope that this blog will be useful to you to get a clear idea about the best email marketing tools.
If you still have any queries or doubts about which are the best email marketing tools in the industry, please feel free to post your comment below, we will be glad to help you out. Also, let us know which are the best email marketing tools which you have used.
Keywords: Best Email Marketing Tools, Email Marketing Platforms, Email Marketing Tools
All Comments
All Comments