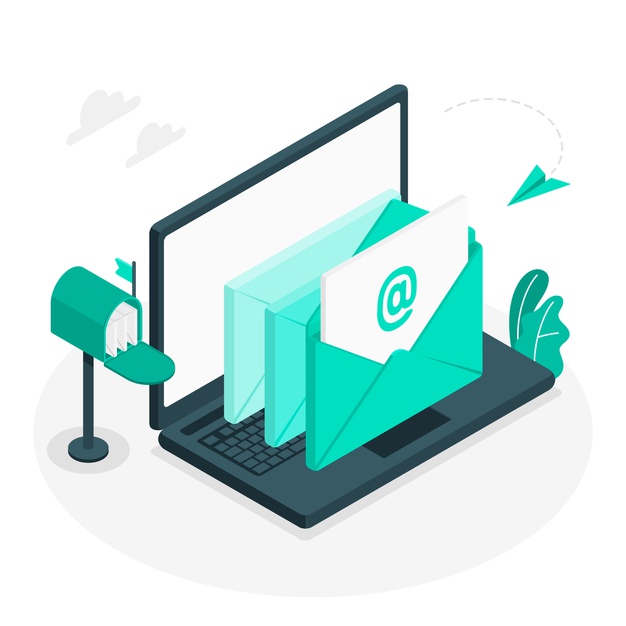 Benefits of Email Marketing to Boost Your Business
Email Marketing is the most established methods for promoting brands. Understanding the benefits of email marketing to boost your business is undoubtedly essential. There are many ways in which email can help drive revenue and nurture consumer relationships that will inevitably expand your business.
Email marketing is the lifeblood of any business. If you don't have a solid email marketing strategy, then you hate money. Email isn't going anywhere and is still one of the best ways to move a lead to a prospect, a prospect to a buyer and a buyer to a consistent customer.

– Justin Rondeau
What is Email Marketing?
To understand what is Email Marketing, one needs to be very precise about what is Email Marketing about. Also, how is it relevant it is to the business. In other words, it is an Internet Marketing method that promotes the businesses by addressing emails, newsletters, and bulletins. Primarily, it is the use of email channel for marketing of products and services. Also, it is a marketing strategy to develop relations with potential clients. This is a subset of digital marketing, which includes online digital marketing through websites, social media, blogs, etc.
Benefits of Email Marketing to Boost Your Business
1. Engagement
One of the benefits of email marketing is that it helps you engage with your intended customers at a personal level. Each client you have will profit you on a personal level. You should talk to your clients, as this will help you in managing them to get a grip on your brand.
2. Extensive Reach
Email Marketing offers extensive reach which is significantly much more if compared with other internet marketing practices. Emails achieve more potential customers or the prevailing clients. Also, if you share something on Social Media, that would have a lesser reach to the target audiences as compared to Email Marketing.
3. Create Leads
One of the most prominent benefits of email marketing is creating leads. Newsletters and announcements help you get new leads. Converting the potential clients into clients is also quite sufficient in Email Marketing than other marketing techniques.
4. Personal Touch Included
Benefits of Email Marketing includes a personal touch in your marketing efforts. Because of it, the reader feels that he is specially offered service or product after scrutinizing their preferences. This develops a feeling of bond and lures him into generating better possibilities of lead generation and conversion.
5. Consumer Credibility
Everyone prefers to have a relationship with a brand as buyers if they find the brand reliable. Benefits of Email Marketing ensures credibility by offering customized services to clients as per their preferences and channelizes the satisfaction required.
7. More Benefits in Less Time
One of the incredible benefits of Email Marketing is that the benefits you get are lot more in a much lesser time duration. Once you get started, you will get results pretty soon. Various Email marketing tools also automate the process for you.
8. Enhancement of Communication
If you are approachable on Email platform for your customers, you make it easy for your clients to communicate with you. This creates a feeling of comfort for them. Email marketing is the ideal method to channelize the two-way communication, which eventually renders into conversions. Better communication provides the information that proposes an improvement for your brand.
9. Attracts New Clients
Some benefits of Email Marketing are discovering new and potential customers who are of same nature and tendency that your existing customers have. Email Marketing not only draws in new clients but it is most potent in converting those prospects.
10. Elevate Sales
Once your insights are well-honed on your emails, reckoning out a way to boost sales will be alleviated for you. This necessarily intends that you will introduce strategies for boosting deals by different Email Marketing methods.
Best Practices to adopt for Email Marketing
Make sure to adopt and implement these practices while planning your email marketing strategy. Implementing these will surely be beneficial for your business.
1. Subject Lines
Keep your subject lines under 50-60 characters.
Mentioning incentives and offers in the subject lines can increase the opening rates by 50%.
Almost 35% of email recipients open the email based on subject lines.
85% of emails are deleted because of irrelevant subject lines.
69% of email recipients mark emails as spam on the sole basis of subject line.
2. Visuals
Optimizing emails for image blocking increases ROI by 9%.
Try keeping it simple by adhering to 3 typefaces.
Maximum pixel width for successful emails is 600.
Always place your logo in the upper left corner.
Less but engaging text brings the reader to your call-to-action sooner.
3. Content
Always deliver the relevant content to the user.
Avoid spammy words like "CASH" or "SALE".
Classifying your email lists by interests/ purchase history creates 34% increase in email relevance and 39% increase in opening rates which leads to 24% increase in revenue.
Practices to avoid being Spammed
Never use phrases like "Click here!" or "Golden Opportunity!" also, never use 'Exclamation!'. Avoid writing content in all CAPS. Bright red or green textual styles, besides creating an HTML email that has only one major picture with nearly zero content are also avoidable. Also, never use the word "test" in the subject line. Do not send the same test to many recipients in the same organization. You should use a Text adaptation of your email on the off chance that you are sending HTML emails.
To abstain from being blacklisted, utilizing below given practices are suggested by How to Do Email Marketing Guides-
Subject Line
Sender's Address Content
Do not Bluff Spam Filters
Accurate Send
Single Opt-in
Double Opt-in
Opt-out
Following these above-mentioned things will surely prove advantageous for your business. A number of strategies are implemented for email marketing. Some of the best practices email marketing will surely boost your business and generate more benefits.
Keywords: Benefits of Email Marketing, Email Marketing
All Comments