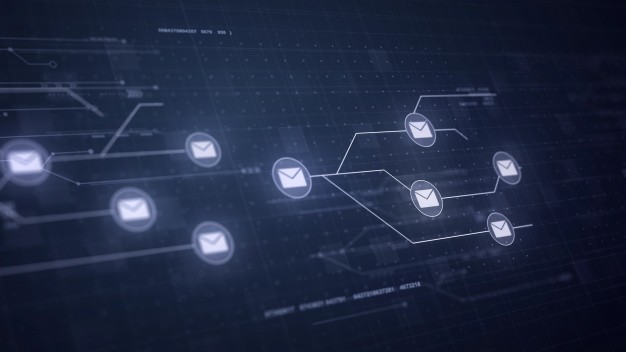 Email Marketing Best Practices For High Opening Rate
Although email marketing may not get the attention some newer marketing methods get, it is still an excellent way for you to generate leads and convert more likelihoods for your business. With that in mind, here I am sharing some email marketing best practices which you can use to produce more leads for your business.
Email Marketing is the most established methods for promoting brands. Understanding the benefits of email marketing to boost your business is undoubtedly essential. There are many ways in which email can help drive revenue and nurture consumer relationships that will inevitably expand your business.
Email Marketing Best Practices for 2018
1. Sender's Email Address should not contain 'No-Reply'
Ever heard about "CAN-SPAM"? This longstanding bit of law is a great and essential guideline for all email marketers in the U.S. Yet still, many companies are striving to comply with it. One primary rule in CAN-SPAM is never to use the phrase "no reply," or any kinda similar phrase, as your email sender's name. For example, "noreply@yourcompany.com." The "No reply" in an email message restricts recipients from replying and also unsubscribing from further emails, which CAN-SPAM protects their right to do at any time. Rather, have your automatic emails come from a first name or other formats. Your clients are much more likely to open emails if they know they were written by a human being.
2. Do Not Buy Contact Lists
This tip should be obvious, but given the recent General Data Protection Regulation (GDPR), it turns out to be recurring. Email marketing campaigns depend on a good open rate. If you are communicating with somebody whose information you purchased in contrast to that gained from a prior interaction you will immediately see a reduction in open rates of your emails' performance. The GDPR also expects each European recipient's approval before you reach out to them. Also, bought email lists usually do not come with that consent. It certainly comes in the list of email marketing best practices.
3. Regular Cleaning of Your Mailing List
One of the email marketing best practices says that you should regularly clean your mail list. Some recipients from your email contact list may not opt-out of email marketing campaign, and never open your emails. It is quite alluring to email as many recipients as possible to reach out to more people. But holding your least-engaged prospects on the mailing list can destroy your open rate. Recipients who never open emails make your email campaign look worse. As you are not examining the campaign's quality versus your true recipients. Examine who is not engaged with your emails over a period of time, and remove them on a regular basis. This gives you a more accurate email open rate and keeps your email campaign precise.
4. Using Incentives to Boost Open Rates
Insert an incentive in the subject line, can increase your open rates by as much as 50%. "Special offer for you" and "Free shipping" are perfect examples of excellent, subject lines which are incentive-focused. Yet, be mindful not to bewilder your recipients with savings or product related emails. Consumer loyalty starts with casual industry insights then only can you talk business. This is one of the most lucrative email marketing best practices.
5. Try keeping it simple by adhering to 3 typefaces
The fewer things you have in your email, the more conversions you will experience. Do not junk up your email with more than two, or a maximum of three, fonts or typefaces.
6. Personalize Your Email Greetings
It is quite often we read emails beginning with "Dear Subscriber." Segmenting your email recipients by the type of consumers they are namely, member, subscriber, user, etc., should not be the greeting your recipients should see. Personalizing the greetings of your emails with recipients' first names seizes the attention of each reader directly.
Worried about personalizing email's greeting line with 50 different recipients' names? That does not mean you will have to write and send 50 separate emails from now on manually. Today several email marketing tools allow you to configure the greeting of your email campaign so that it automatically addresses with the name of the people on your contact list. So it is like everyone is getting a personal variant of the same email.
7. Main Message and Call-to-Action Should Always be Above the Fold
If your main call-to-action falls below the fold, almost 70% of recipients will not see it. Also, any call-to-action should be repeated at least three times throughout the email in multiple places and formats. These email marketing best practices always prove to be beneficial for the business and branding.
8. Always place your logo in the upper left corner
The Eye-tracking studies have discovered that people naturally look for logos on the upper left-hand side of emails. Hence, Always place your logo in the upper left corner to guarantee it seizes the most visibility. These kinds of email marketing best practices always catch the eyes of the email recipients.
9. Keep Your Maximum pixel width 600 for successful emails
If your email template is wider than 650 pixels, your users need to scroll horizontally to read your entire message. This is quite inconvenient for a recipient who is reading your email on the mobile device. Your email pixel width is an important component of its lead-engaging ability. Such email marketing best practices should be implemented.
10. Write Compelling But Concise Subject Lines
The most important email marketing best practices contain writing relevant subject lines. Keep your subject lines under 50-60 characters. Mentioning incentives and offers in the subject lines can increase the opening rates by 50%. Almost 35% of email recipients open the email based on subject lines. 85% of emails are deleted because of irrelevant subject lines. 69% of email recipients mark emails as spam on the sole basis of subject line.
11. Using Auto-Responders for Opt-Ins
Your readers often forget that they have opted in. Set up an auto-responder that reminds recipients that they chose into your email database. The auto-responder should be sent at an interval of 1 day, 5 days, and 10 days after the person registers. Each auto-responder email should also include additional content or incentive to reward the reader for opting into the newsletter, or your readers might not feel they have enough motivation to actually opt-in.
12. Match Your Emails to Your Landing Pages
Your landing page should match your email regarding headline, and content. The look and feel of your landing page should also resemble the email. As this is important to gain customer's trust in the content, they are receiving. Just make sure you are using tracking tools to see which emails and landing pages performed the best. Therefore, keep sending what's working. Hence always adopt these email marketing best practices.
13. Always Conduct a Five-Second Test
Always send a copy of the email to a friend or business associate. Check whether they quickly tell what your call-to-action is? If so, you are going great. If not, keep working hard. It is one of the email marketing best practices.
There are these email marketing best practices that can be adopted and implements in your email marketing strategy. The best email marketing strategy has all the factors included in it. It is also essential to do a thorough analysis of your email marketing strategy. There are many new tools for helping marketers that are getting recognition these days. But email marketing has always been a promising technique about its impact on users. This old, reliable, and faithful medium can indeed assure you the best marketing strategy.
Keywords: Best Email Marketing, Email Marketing Best Practices, Email Marketing Strategy
All Comments