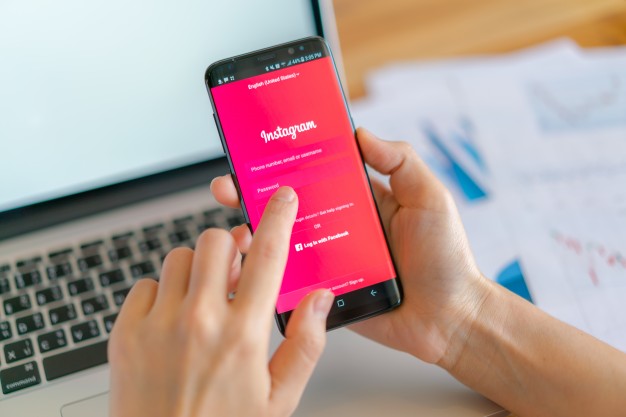 Instagram IGTV is Creating Buzz
The launch of Instagram IGTV
Instagram is all set on heels to compete with YouTube. On 20th June 2018, in a grand event in San Francisco, the company announced that the users will be able to upload videos up to one hour in length. It increased the duration up from the previous one-minute limit. This effort is to house the new longer-form of videos from content creators and the general public. Instagram IGTV is launched and can be accessed from a button on the Instagram home screen, as well as a standalone app. An Instagram IGTV app is also launched. This Instagram IGTV will be a favorite spotlight for videos from Instagram celebrities. The company has explicitly mentioned that IGTV has been launched keeping in mind the younger generation of content consumers who are spending considerable time on mobile devices watching videos.
This move by Instagram was highly anticipated by all and has started a new debate among the experts about the future of long-form content consumption. YouTube is currently the master when it comes to long-form content with almost 2 billion active users utilizing content on the platform. YouTube is a hot favorite among marketers who have the authority of the platform in unconventional ways to achieve growth both in sales and visibility of their products and services.
How Instagram IGTV Works?
With Instagram IGTV, anyone can be a creator. People can upload videos up to 1 hour from the Instagram app or the standalone IGTV app. The IGTV app is available globally on Android and iOS as well as in the Instagram app, from a TV-shaped button above Stories section. Systrom explained, "We made it a dedicated app so you can tap on it and enjoy the video without all the distraction."
May it be the IGTV's dedicated app or its Instagram part, viewers will be able to browse through a variety of long-form videos with a swipe up option available to visit and view a browser tab for personally recommended videos, favorite videos, the creators they follow and the also an option to continue watching previously started videos. Users will even get notifications from the IGTV button alerting them to new content.
Systrom declares that "There are no ads in Instagram IGTV today," but also he says it is "obviously a very reasonable place for ads to end up." He explained that as creators are investing a lot of time into Instagram IGTV videos, he wants to make it feasible by offering them a way to monetize it in future. Instagram is not paying any creators directly for Instagram IGTV videos either.
Steps to create an Instagram IGTV channel
These steps will guide you to to create an IGTV channel from the Instagram app.
Note: These screenshots are captured in the Android Instagram app.
1. Tap the IGTV logo on the top-right corner of the screen on your Instagram home page.
2. Tap on the gear icon on the right side of the screen.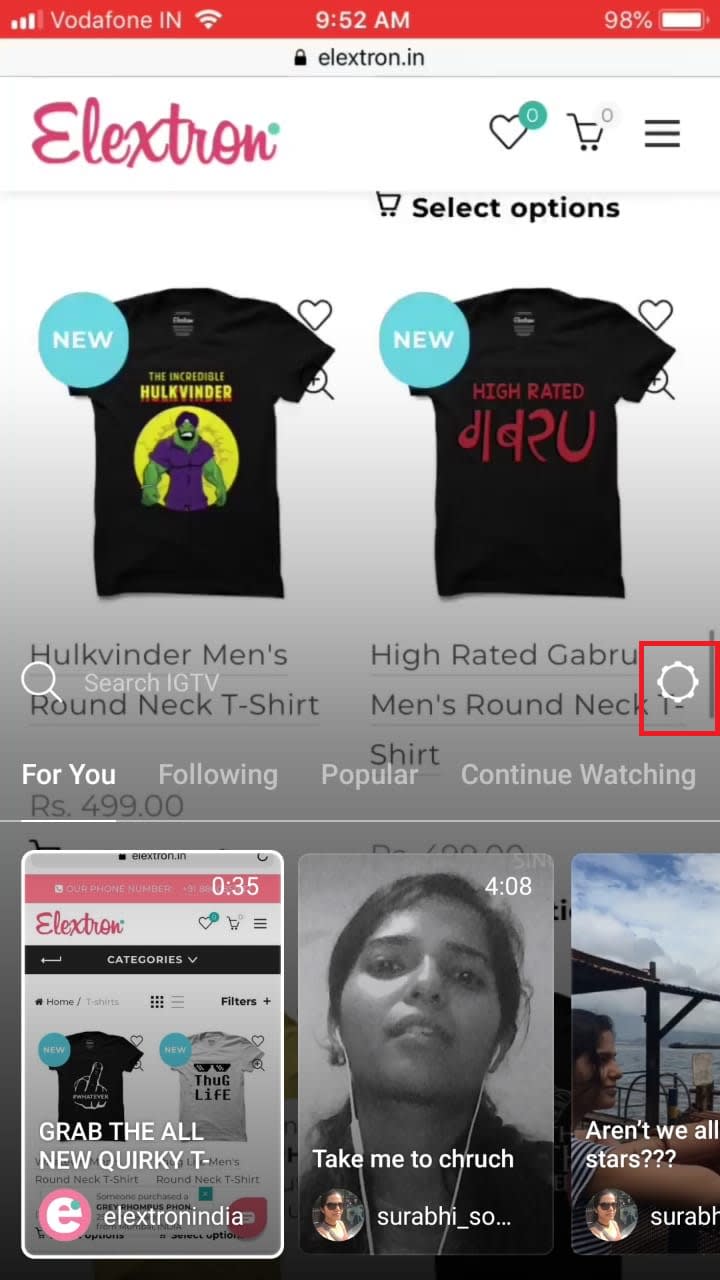 3. Tap on "Create Channel" button at the bottom of the screen.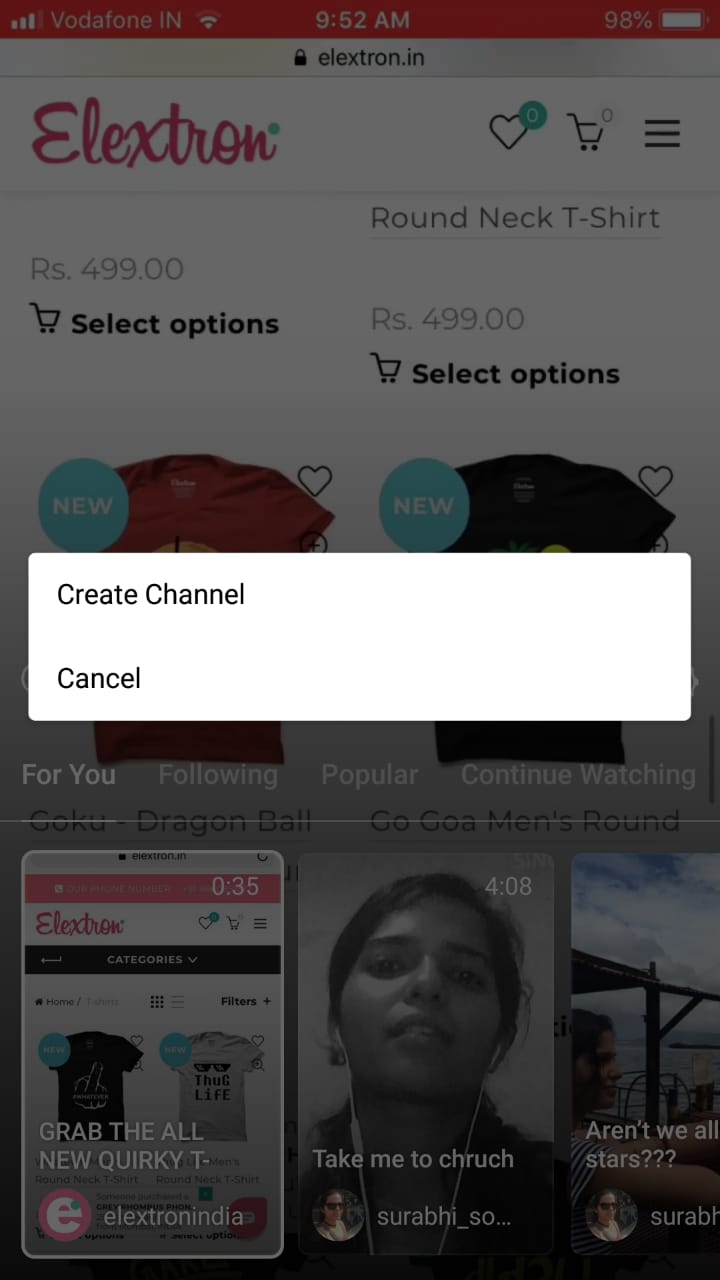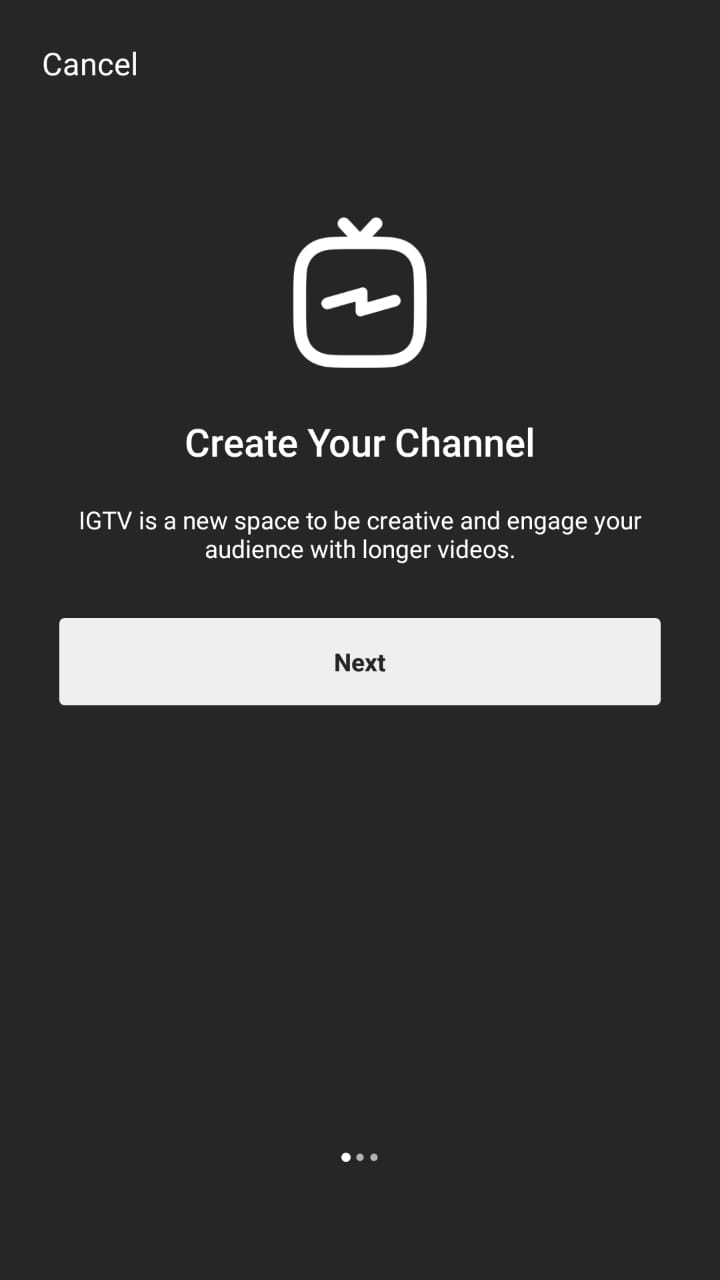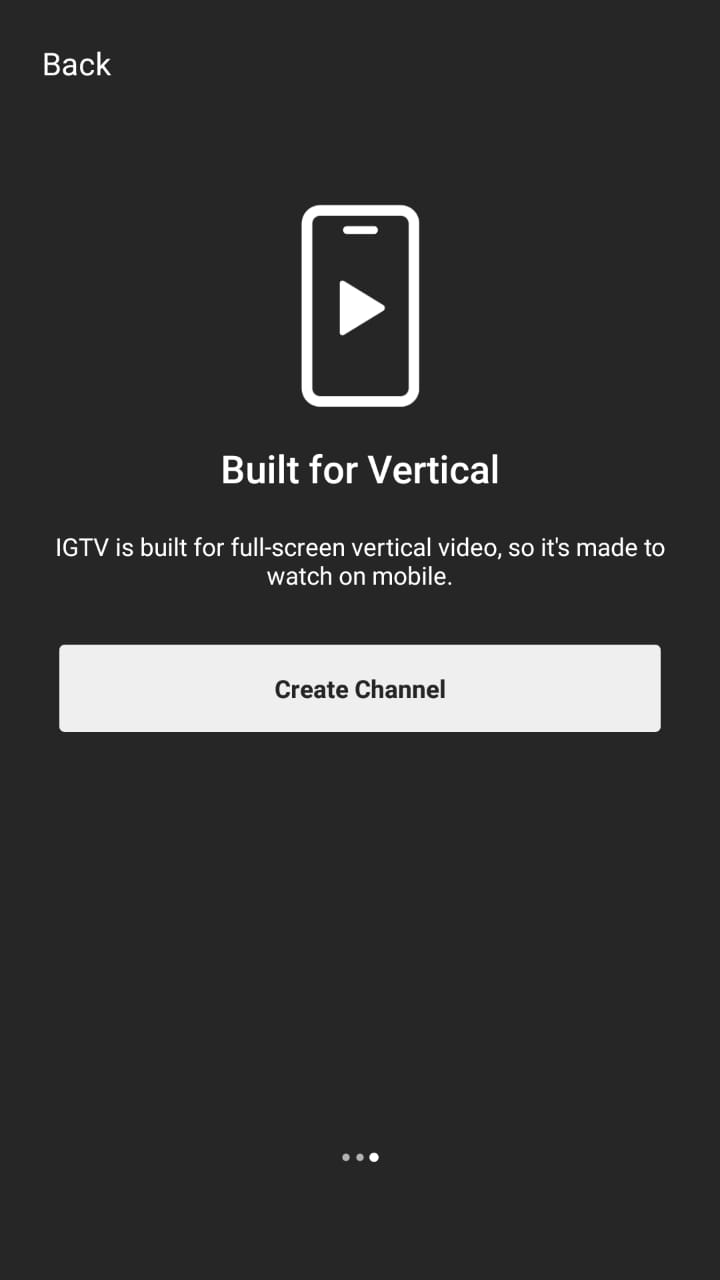 4. You will get a short introduction to IGTV. Tap on "Next" on the first and second screens, and then tap on "Create Channel" on the third screen. The channel is created, and now you can upload videos to this section of the app.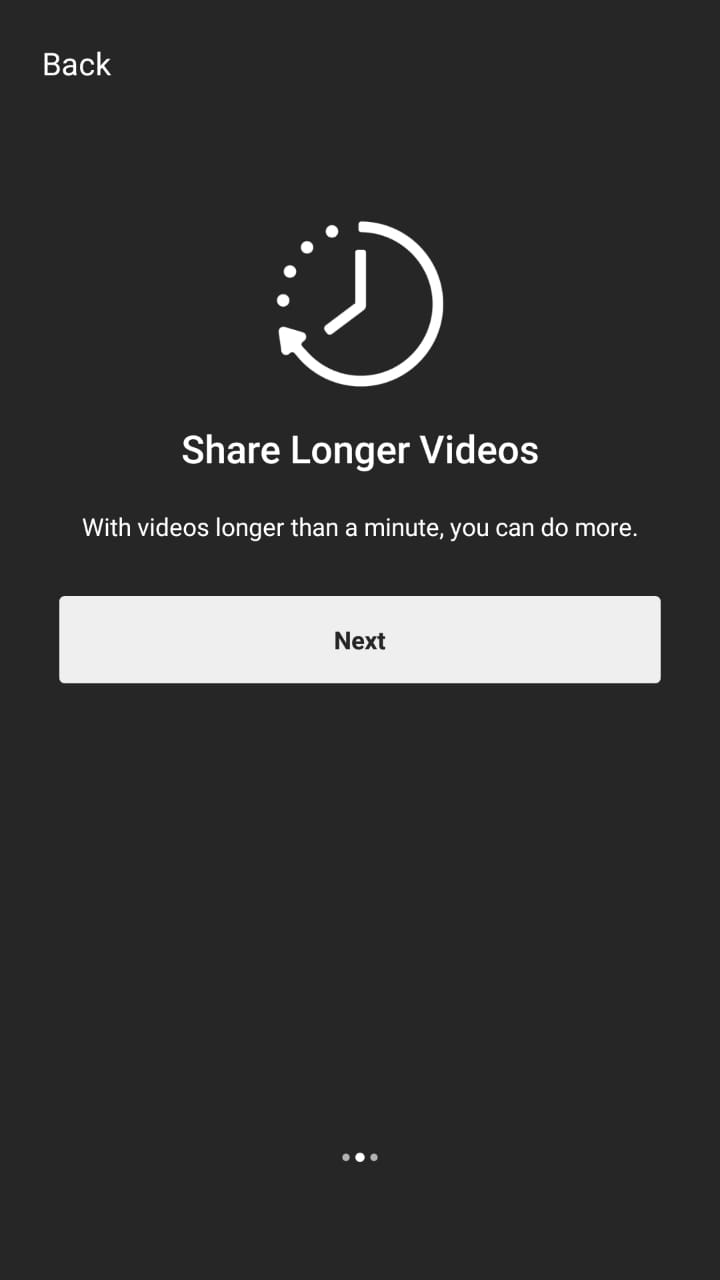 How can brands use Instagram IGTV?
The launch of Instagram IGTV has dawned on the early adopter marketers. Companies like Netflix, Chipotle, Trader Joe's, Nike, Warby Parker, Gucci, and Everlane are testing IGTV with content ranging from silly one-offs to interviews with influencers.
Instagram IGTV is Instagram's dig at YouTube. Also, it is out five years after the launch of Instagram's video feature. This long-form video section within Instagram as well as its own stand-alone app, is winning hearts. This Instagram IGTV allows any ordinary user to set up their own IGTV channel and post video content up to an hour. Almost all the brands are using Instagram IGTV channel to reorient their content which they might use for Instagram stories. Whereas, others are creating totally new content for IGTV.
Chipotle, for example, was one of the first brands to create an IGTV channel and create an entirely new video for Instagram IGTV. They came up with a video of a man taking out a seemingly endless variety of Chipotle burritos, chips, and other menu items from a Chipotle bag. This showcased that the idea that customers can create infinite combinations at Chipotle. The video did not take advantage of the new length of the 60-minute video, but it did cross Instagram's original 1-minute limit. So far, the video has hoarded nearly 10,000 views and 50 comments. This is a pretty good number considering that Chipotle's Instagram videos get, on an average, between 15,000 to 50,000 views and around 30 to 50 comments.
This was followed by Netflix to play a full hour of actor Cole Sprouse eating a burger. Then Louis Vuitton and Gucci shared videos from their recent fashion shows, and the list continued.
Future Benefits
Until now, the IGTV is not showing ads, but an Instagram representative told that might change it in the future. The platform is developing and testing new ways to help creators monetize through Instagram IGTV platform. Let us wait for next update. Be in touch with us to get more updates…
Keywords: Instagram IGTV, How it Works IGTV, What is IGTV
All Comments